Portable Fire Equipment and Hose Reels
Don't wait until it's too late to find out that your workplace is ill-equipped to handle a fire emergency. All State Safety Services aim to outfit your building with the correct essential fire equipment necessary, as well as provide regular and thorough maintenance.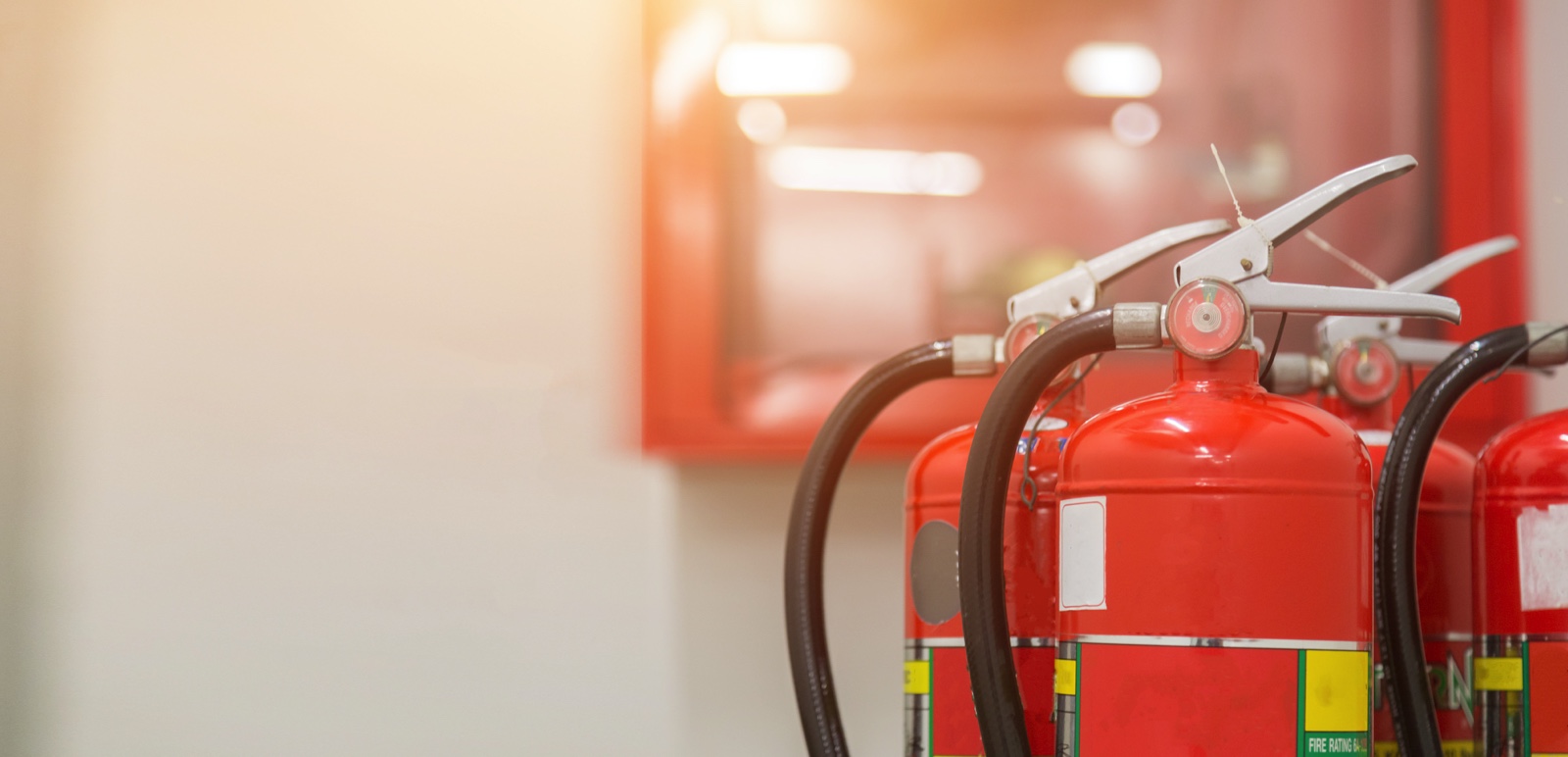 ---
Essentials for fire safety in the workplace
Portable Extinguishers
Every office or multi dwelling requires the correct amount of fully charged extinguishers on the premises at all times. Depending on your business / dwelling size and type, you may be required to have several extinguishers of varying types placed around the building. We will carefully assess the extent of your extinguisher needs and allocate equipment appropriately.
As per Australian Standard AS:1851-2005, pressure testing of all extinguishers is also required every 5 years from date of manufacturing. These tests are another service that we gladly provide for your benefit.
Fire Blankets
A key piece of fire safety equipment, a fire blanket can only be used once prior to replacement. It's ideal to have blankets stored in easy-to-access kitchen spaces, and if there are no kitchens they can be placed in key storage areas.
Blankets come in four standard sizes to suit your needs:
1.0 x 1.0m
1.2 x 1.2m
1.2 x 1.8m
1.8 x 1.8m
Fire Hose Reels and Hydrants
Hose reels can be installed to provide a continual controlled supply of water in the event of a fire emergency. The full installation of hose reel systems and hydrants involves the integration of pipes, water tanks, pumps and hydrant outlets in your building – all of which can be overseen by All State Safety Services technicians.
Service and Maintenance
The only thing more important than ensuring that the premises is fitted with the correct type and quantity of fire safety equipment is adherence to a regular maintenance and testing schedule. These inspections can be carried out as per Australian Standards and following best practices. Essentials such as extinguishers, hoses and alarms will be thoroughly inspected to provide you with added peace of mind.
Play it safe and equip your office with all the essentials. Call 1300 255 777 today to reach your local All State Safety Services specialist.